In many businesses, Project Managers are being asked to take on the roles of both Project Manager and Business Analyst simultaneously. For project managers and business analysts, the PMI's Professional in Business Analysis (PMI-PBA) credential is ideal.
One of the fastest growing credentials in the business analysis and project management industry is the PMI-PBA certification. Project management has evolved to include Business Analysis as a critical component. As a business analyst, you may use the PMI PBA certification to boost your career and job prospects. It's a great way to get your foot in the door as a qualified member of the team.
In order to acquire the final product, you need to collaborate with stakeholders to determine the project's needs, understand the output of the project, and develop a clear picture of what it will look like. Relevant talents will be recognized in the business analysis profession. In addition to gaining respect from others, earning this credential can boost your self-esteem and fill in any knowledge gaps you may have.
There is an increasing need for certificates in Business Analysis. There will be an 18.6 percent growth in the number of people employed in business analysis by 2022, according to the US Bureau of Labor Statistics (BLS).
Business analysts and project and program managers who do business analysis on a regular basis are the target audience for the PMI-PBA certification by Sprintzeal. In the eyes of the PMI, obtaining this credential qualifies you to play a key role in both small and big projects.
How the PMI-PBA Certification May Help You
Advance Your Career
A PMI-PBA certification is supposed to help you advance in the workplace. In other words, the PMI-PBA exam will keep you up to speed on the most current practices and trends since it tests your knowledge of the PMI-PBA certification's core competencies. The PMI Continuing Certification Prerequisite, or the CCR program, ensures that you continue to enhance your abilities and remain as current as feasible as the profession advances and changes.
Increase Your Prospects for Professional Advancement
The more PMI-PBA certifications you have, the more opportunities you'll have to grow in your profession. It opens up a slew of new possibilities as well. The Project Management Institute's (PMI) certifications make you a project management professional who can demonstrate both comprehension and competence. Having this accreditation will make you an asset to the company that wants to hire you. "" Hiring managers will always want you to work for their company, so be prepared for that.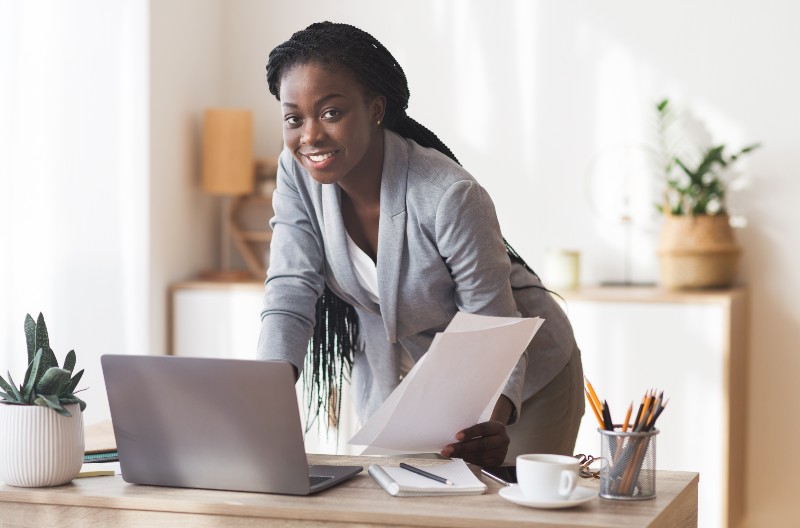 It's Time To Raise Your Salary!
PMI-PBA certified professionals have reportedly seen a boost in their salary only because of their certification status. If you pass this test, your pay might rise by as much as 46%. Up to a point, the more experience a person has, the more money they are likely to make. Similarly, if the job requires 10 years of expertise in a certain field, and you don't satisfy those qualifications, you may find yourself at the bottom end of the pay range.
The income you get is often determined by how well your education and experience fit the demands of your profession. There are other factors to consider, such as the quality of one's education. Receiving a degree from a high-ranking institution is often associated with a higher salary, but earning a degree from a low-ranking institution might lower your earning potential.
Enhance Your Personal Development
As you prepare for the PMI-PBA certification test, your abilities will improve. After completing this course, you'll have a better understanding of how capable you are at not just studying but also maintaining complex knowledge. In addition, you may utilize this test to demonstrate your ability to master any skill you're currently working on. Self-improvement is a process that requires ongoing awareness of how you can grow. And the only way to figure out how to become better is to take some time to think about it and ask yourself where you still have room for improvement.
Not the other way around: Your behaviors are responsible for bringing about the desired outcomes. No matter how hard you try, you'll never be able to live two lives at once. You must establish the everyday routines necessary for the things you want to alter to take happening.
Recognize Yourself
You may use a PMI-PBA certification as an endorsement of your professional experience and skills on a worldwide scale. For the last 25 years, these credentials have been widely recognized and respected across the globe. So if you have a certification, you'll get more attention from prominent firms and recruiters.
There are several advantages to sitting for the PMI-PBA test. If you want to push yourself and advance professionally, the PMI-PBA certification is the ideal road for you to take.